Our team is trying to raise money . We need help at Taata Kids International School to fight for quality of education in Africa.
Help us: kidstaata@gmail.com
Hello everybody,
I'm Soline a young French woman (23 years). I'm currently in Uganda, to work as a volunteer at Taata Kids (Namakwekwe Estate – Mbale Town) who manage Taata Kids International School. All the subjects at school are teaching in English
My goal is to raise fund for the school who welcomes some sick students or kids with a difficult background, and I hope you can help me with reaching it.
Uganda is a little African country, where poverty is omnipresent. Contrary to European system, school is not mandatory. Free school doesn't exist. The fees are expensive, and many parents can't afford to pay for their children's education. These kids are in the streets and sometimes they have to work (child labor).
Actually, according to the estimation, around 45% of Uganda's children are still non-educated and don't go to school.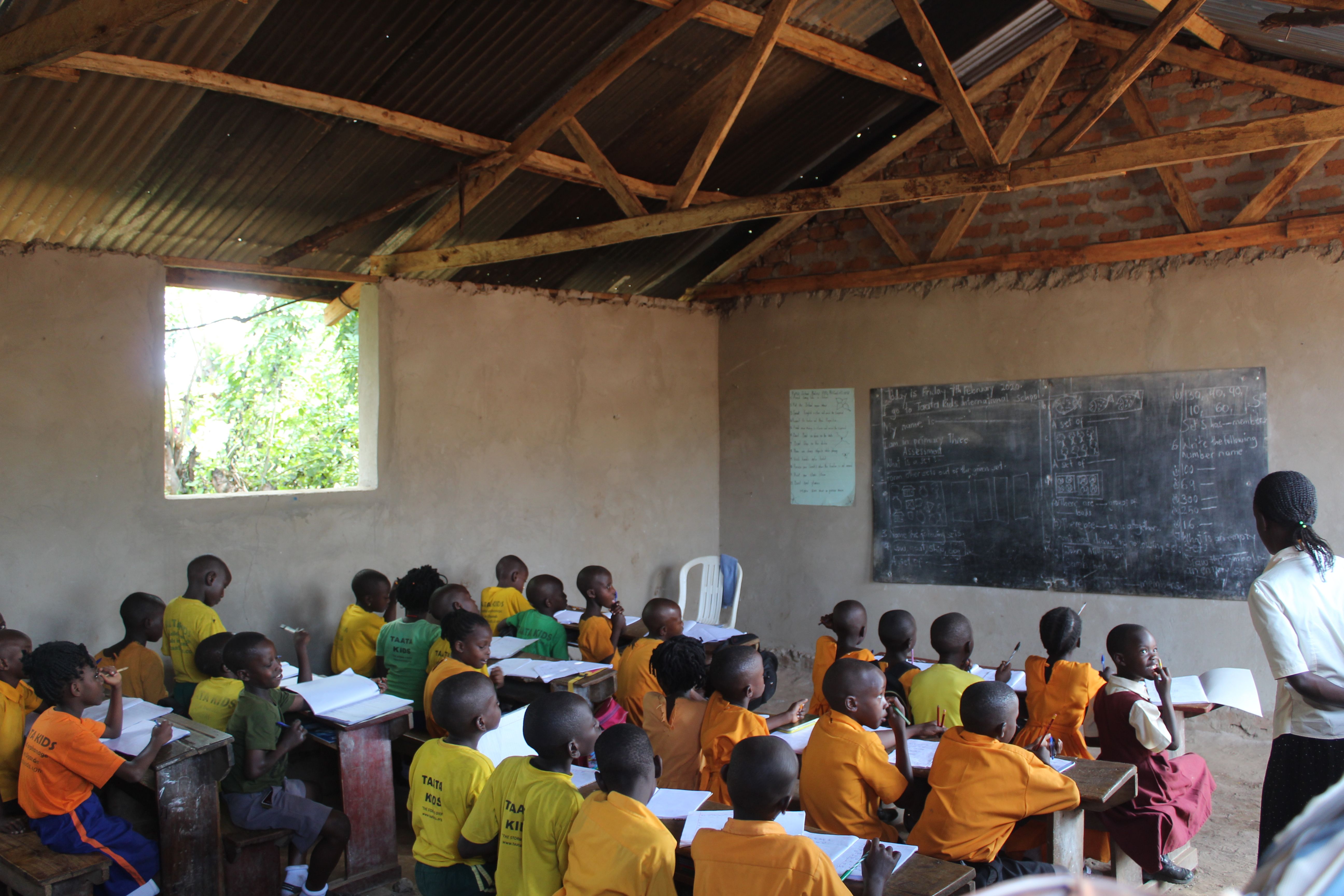 To the kids who are lucky to go to school, like in Taata Kids, the school staff and the volunteers like me, try to find ways to allow them to study in good conditions. That the reason why I'm here. I hope you can help me with reaching it.
Thanks to French donators, in last January we bought 10 new desks, some rice and we save money.
Then it's was not expected, but thanks to a great donator, and a good opportunity we bought a land in Komankoli at 7 miles from Mbale. The environment is quiet, green, and there is a lot of place. We try to build some classes, but money is missing to achieve this project: builders are missing, and materials but the rain season is coming…
To sum up, the objective is to open a new school next to Mbale where kids are uneducated and where schools are not around.
We are trying to raise money for getting out of poverty and fight for education. Taata Kids would like to buy two more lands to implant the nursery school, the primary school and the office but also one big area, where kids could play there. In this area, if Taata Kids gather enough money, new classrooms (more than now) will be builtto welcome the pupils. These classrooms will be painted, and power and water will be connected. In fact, a new school will be built.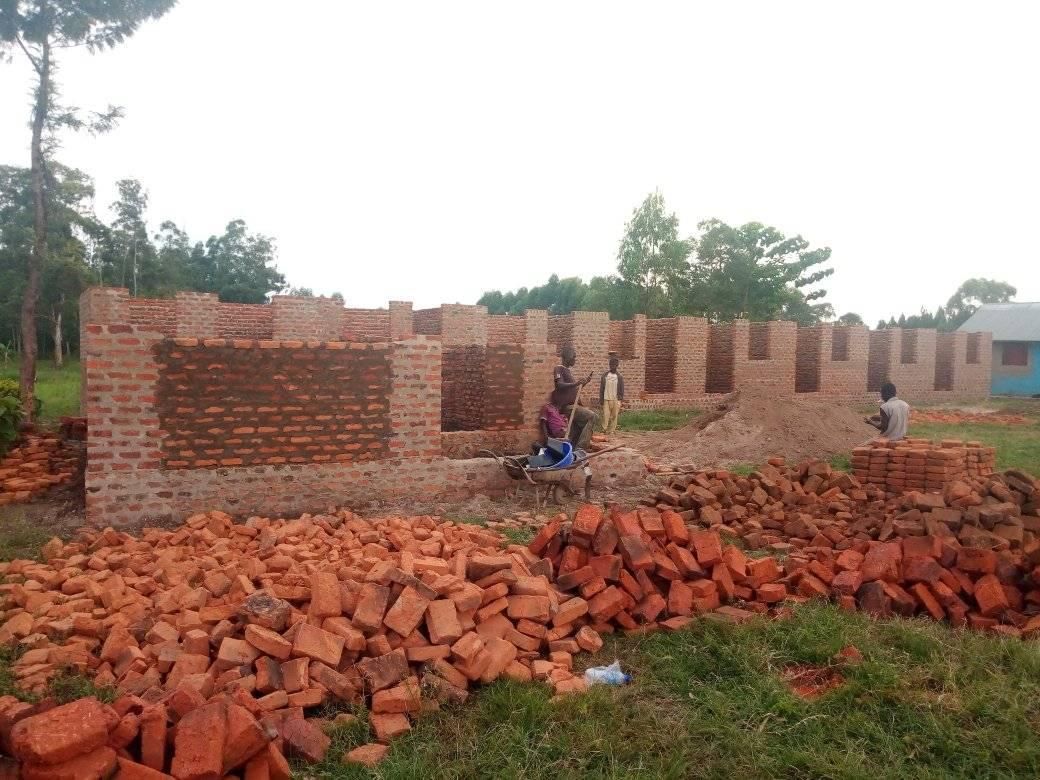 Taata Kids runs to a sustainable ecology. The goal is to have some fields, where some maize, bananas, cabbages, carrot, tomatoes will raise. Those will be used for the children and staff meals and the extra will be sold at the market so that money can be collected.
This project will have a real social impact. The goal is to have a quality education for Africa, to educate more pupils, save some children from child labor.
But, unfortunately this beautiful project at this moment is still a dream full of hope, because of the lack of money. For example:
– To start the project, (buy another land, and connection water and electricity) Taata kids would need $13 300.
– To still building a new school, the classroom, and the share places, the CBO would need $31 300
I'm aware that Africa and Africans people are not a priority for some of us. (Especially at that time, with the coronavirus-19 pandemic ) But they are still human beings, the education and the school are still necessary as it makes us who we are. That is a fundamental part of the life and each people should be educated, should go to school whatever the salary of his parents, whatever where he lives, his sex, color or religion.
I would like to thank all the people who have been taken time to read me about the fund raising for this little school which fights for education in Uganda. And I thank all the people who could contribute to this project, whatever the amount of money you can give.
Sincerely,
Soline
---